Tool Box
Smittybilt
3 Parts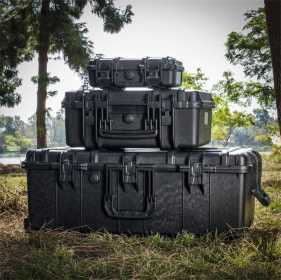 IP68 Waterproof; Built To Last And Protects Its Components; Even For Longer Periods Underwater
Equipped With An Easy-Open; Dual-Throw Latch Cover; An O-Ring Seal And An Automatic Pressure Valve
Five-Foot Shockproof Standing And The Strength Of The Container Means It Can Take A Beating
Protect Whats Inside While Withstanding Up To A Five-Foot Fall Without Damage
Made Of Lightweight Polypropylene Fiberglass; It Remains Easy To Handle; Maneuver And Store
Pick And Pack Customizable Foam
Limited-Lifetime Warranty
5-Liter GearBoxTM
Weight 2.76 lbs.
External Dimensions 12.6 in. X 9 in. X 4.4 in.
Internal Dimensions 11.8 in. X 7.5 in. X 3.5 in.